RA and PV in Mexico
Live webcast on 6 May 2019, 12.00 (CET)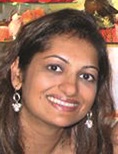 Anita Patel
PAREXEL Consulting, São Paulo, Brazil  
Pharmacist, Associate Director;
Anita Patel has 12 years of experience in the field of regulatory affairs, having previously worked at pharmaceutical companies in Brazil. She is experienced in the evaluation and preparation of marketing authorisation applications for medicinal products (new synthetic drugs, biological products, orphan drugs, generics, branded generics). She, furthermore, has participated in meetings with Brazilian health authorities.  
Summary
PharmaFORUM Webcast International 'RA and PV in Mexico'
6 May 2019  
In our PharmaFORUM Webcast International series, Anita Patel talked about "Regulatory Affairs and pharmacovigilance in Mexico".  
Anita explained the structure and tasks of the Mexican Regulatory Agency COFEPRIS. Every contact with COFEPRIS (phone, website, etc) needs to be in Spanish and there is no English website available.
They also do not participate in ICH and do not accept CTD format for a marketing authorisation submission. Thus the sequence of documentation need to follow the COFEPRIS check-list and must be submitted in Spanish and paper format. For a new submission it is also mandatory to request an appointment with the desks office, where the documents will be checked to detect any non-compliance.  
Due to heavy workload, timelines for the registration approval is quite long (up to 1.5 years). This is why pharmaceutical companys often use the option to go with an authorized third party, which is doing the pre review of the dossier. This is faster but is more expensive.  
Anita then explained the documents, that need to be submitted step by step, e.g. stability zone II are required, but there is no mandatory requirement to conduct clinical trials with local patients.
Moreover Anita pointed out the requirements for Variations and Renewals for drugs in Mexico.  
At last, she talked about pharmacovigilance (PV) requiremens. As in Europe it is necessary to appoint a QPPV within Mexico, to have SOPs on PV activities, report all suspected adverse reactions (with specific timelines) and formulate risk management plans and periodic safety update reports.  
Author
Jessica Hüske
j.hueske@forum-institut.de